TEDxEvansStreet Returns For Second Year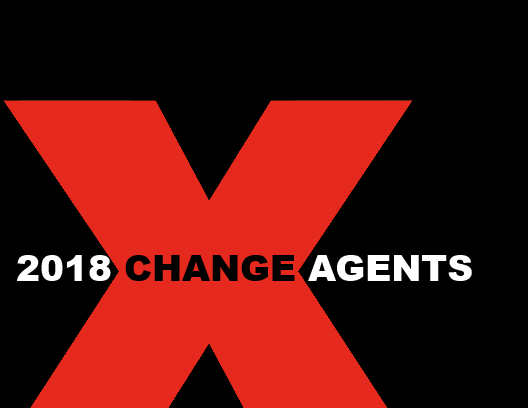 -Tickets on Sale; Contest to Win Tickets-
(Florence, S.C.,Sept. 11, 2018) – – TEDxEvansStreet announce today it is back for its second event on Thursday, October 4, 10 AM to 4 PM, at the Florence Little Theatre, Florence, SC.  Tickets for TEDxEvansStreet are now available for purchase online at www.tedxevansstreet.org.
Sold out for its inaugural event, this year's event seating also will be limited in that there will only be 100 tickets available for sale for the event per TED licensing. These tickets are sold on a first come, first serve bases. 
TEDxEvansStreet will feature exciting speakers, who will be announced on Tuesday, Sept. 25, from a range of fields, happening in two sessions with connection and refreshments breaks in between. Attendee check-in will begin at 8 AM, with the program starting promptly at 10 AM and ending at 4PM, post event reception immediately following. Continental breakfast, lunch, coffee/snack stations, program, and a name badge are included in the ticket price. The cost of the event ticket is $40. 
"We are excited to be back to showcase thought leaders who are change agents in the Greater Florence County area," said Pete Mazzaroni, TEDxEvansStreet public relations/marketing communications. "Last year we had capacity attendance, and with even greater speakers and more diverse talks for2018, we are expecting the same." 
In addition, TEDxEvansStreet is offering a chance to win tickets to attend the event by participating in the "x" Instagram photo contest.  Citizens are asked to visit designated businesses in Downtown Florence, S.C. area, starting with the Greater Florence Chamber of Commerce, to begin Wednesday, Sept. 12, take a picture with the "x" telling us who you feel is a change agent and post it on Instagram using the hashtag #tedxevansstreet2018. The five citizens will be randomly chosen to win a pair of tickets to attend the event. Check the website for contest details and "x"locations.  Last day of the contest will be Sunday, Sept. 23.  Winners will be notified on Wednesday, Sept. 26.
In the spirit of "ideas worth spreading," TED has created TEDx. TEDx is a program of local, self-organized events that bring people together to share a TED-like experience. The Florence event is called TEDxEvansStreet, where x =independently organized TED event. At TEDxEvansStreet, TED Talks video and live speakers will combine to spark deep discussion and connection in a small group.TEDxEvansStreet is an independent TEDx event operated under license issued by TED and is open to the public.
For more information about TEDxEvansStreet, visit www.tedxevensstreet.org.  Also, like on Facebook,facebook.com/tedxevansstreet and follow on Twitter, twitter.com/TEDxEvansStreetand Instagram.com/tedxevansstreet.
###