FLORENCE, S.C. TEDx EVENT ANNOUNCES SPEAKERS-PERFORMERS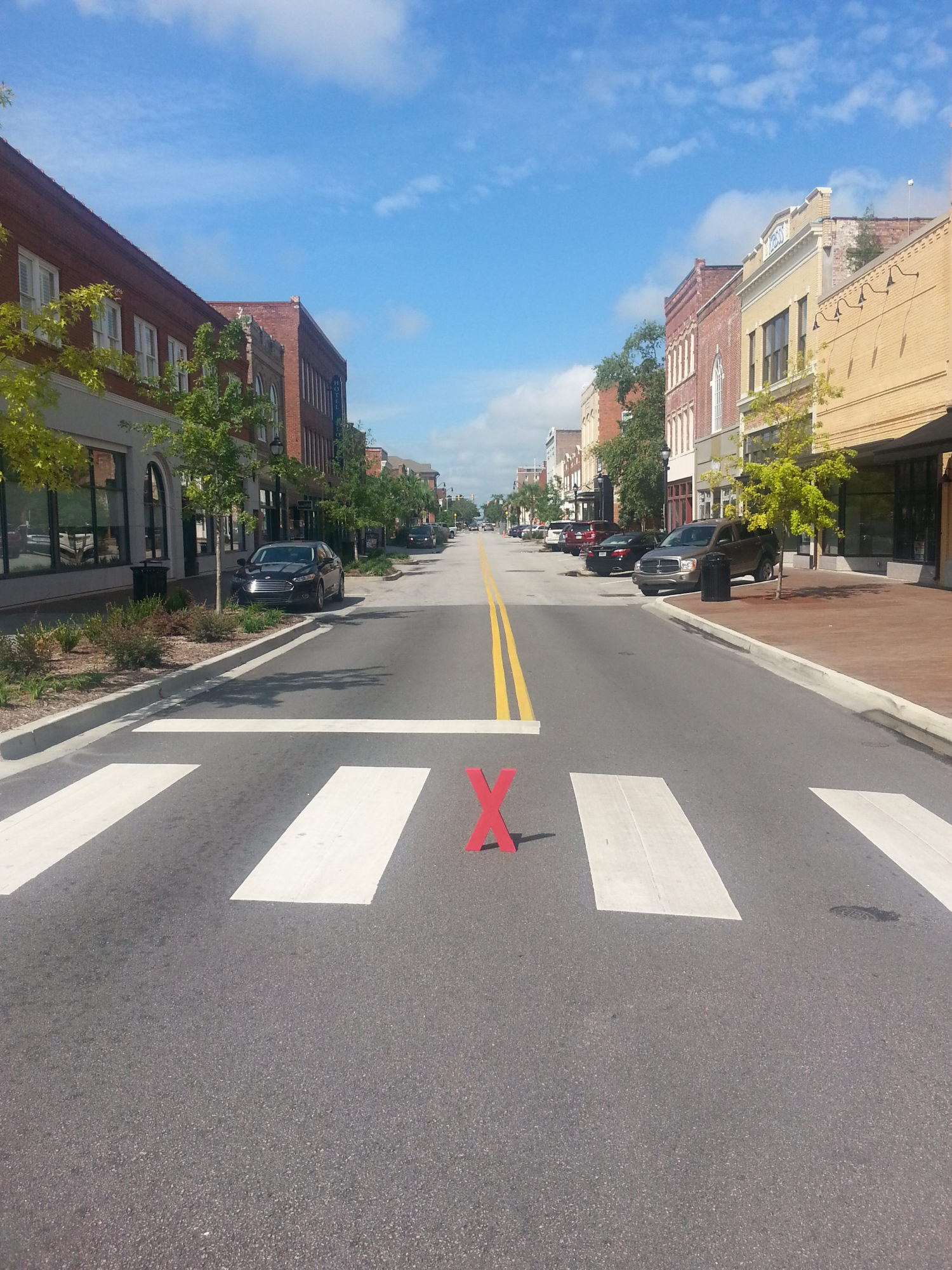 -Instagram "x" Photo Contest to Win Tickets-
(FLORENCE, SC, Sept. 7, 2017) – – TEDxEvansStreet announces the speaker and performer lineup for its inaugural event happening Thursday, Sept. 21, at the Florence Little Theatre. Tickets are on sale now at tedxevansstreet.org on a first come, first serve basis.
With the theme of "The Audacity to Dream," speakers and performers will share the dreams that have become realities that are forever changing society, in hopes of sparking those that may not have the audacity to dream to act, resulting in ultimately forever impacting institutions. Speakers and
performers for the event are:
Michael Barbera: An award-winning consumer psychologist and strategy consultant for Fortune 50 companies, Mr. Barbera, explores the simplest decision we can ever make, using the bathroom. Human judgment and perception likely cues a similarity heuristic that alters the perception of the bathroom user which likely alters the individual's restroom choice.
Darian Bethea: Music of all genres is Mr. Bethea's dream sequence for his life. It was never about just spinning records, but making people live out their lives to, through, or with music through his performance.
Carmeron Flotow: Mr. Flotow, a recent graduate of Coker College, was diagnosed with a life ending form of cancer, for which he was cured with the help of strangers connected to friends on social media. He is dedicated to bringing to life a dream to unite cities and strangers like
never before by changing the way we meet friends by putting your city in your pocket.
Coastal Carolina University Cuban Trio: Lead by Dr. Jesse Willis, the Coastal Carolina University Cuban Trio is a part of the larger Afro-Cuban Folkloric Music Ensemble, which is a part of university's percussion ensemble. They will perform Santeria inspired Cuban music showcasing percussion, which is an essential aspect of the religion.
Jennifer Furlong: Adjunct faculty at Georgia Southern University and Columbia College in Georgia, the former Marine dreams of a better way of communicating via the principle of the Golden Rule. How does it affect our most important relationships, and should society adhere
to the Platinum Rule instead?
Angela Gallo: Ms. Gallo performs Contradictions of Women, a solo work that explores the challenges women face in our society- the expectations to balance a career, family, and maintain a certain beauty standard.
Drew Griffin: Mr. Griffin has been employed with the City of Florence for 25 years, six of which he has been city manager. With a background in city planning, his undertaking of moving Florence forward united and in a savvy way is a dream that has come true.
Dr. Lucia Huag: Former 2013-2014 Florence School District One Teacher of the Year, Dr. Huang is dedicated to her dream of creating global citizens one student at a time for 19 years at Wilson High School. With the understanding that words have meaning when achieving dreams, Dr. Huang explores understanding
cultures through language being the key to students being global citizens.
Tindall Hutchenson: High school senior Miss Hutchenson is a successful entrepreneur. She is a passionate advocate for youth entrepreneurship. Youth entrepreneurship is letting teens create their futures one business venture at a time and can be a game changer for our future economy.
Bryan Manuel: The Georgia-Pacific Learning and Development Leader is an advocate for making a human connection. Hope, dreams, and love which defines our very humanity is driven by our connections with others. Humanity's interconnectivity is imperative for a better world, but we can start locally.
Chandra McPherson: The Orangeburg Sheriff's Office Victim Advocate
fundamentally encourages others to recognize, embrace and own their greatness with absolutely no apologies.
Pee Dee Indian Tribe of South Carolina: Lead by Chief Pete Bluehawk Parr, the Pee Dee Indian Tribe of South Carolina received recognition August 29, 2006 as an Indian Tribe. In keeping with their mission of preserving their cultural heritage, Native American members will perform a traditional tribal dance.
Jennifer Robinson: A survivor, an advocate, and a dreamer best describe Mrs. Robinson. She is a true testament that no matter what one has endured, you must stand. Standing will prove not only to others, but yourself that you are worthy of all your dreams. An "empowered survivor" is she.
Rodney Tucker: Ever wonder how a business pops up out of nowhere, why one side of town looks drastically different than the other, or what goes into shaping a robust downtown? Founder and Principal of RS3 Planning Collaborative, LLC, Mr. Tucker believes the linchpin of any planning process is everyone's voice is valued. Through those valued voices, what would a utopian city look like?
Marguerite Willis: Dedicated to advancing women's issues in the areas of economic advancement and empowerment, Mrs. Willis can speak first hand to using one's voice and vote to make change. What is her one voice; one vote dream?
Mayor Stephen J. Wukela: In Mr. Wukela's third term as Mayor of Florence, S.C., he will share his dream for residents.
TEDxEvansStreet will happen in two main sessions with connection and refreshments breaks in between. Attendee check-in will begin at 8 AM, with the program starting promptly at 10 AM and ending at 4 PM, post event reception immediately following.  Continental breakfast, lunch, coffee/snack stations, an event bag, a name badge are included in the ticket price. The cost of a standard ticket is $40 and can be purchased at tedxevansstreet.org.
In addition, TEDxEvansStreet is offering a chance to win tickets to attend the event by participating in the "x" photo contest. Citizens are asked to visit designated businesses in the Greater Florence area, starting with the Greater Florence Chamber of Commerce, take a dreamy picture with the "x" and post it on Instagram using the hashtag #idreamTEDxEvansStreet. The five citizens will be randomly chosen to win a pair of tickets to attend the event. Check the website for contest details and "x" locations. Last
day of the contest will be Friday, Sept. 15. Winners will be notified on Sept. 18.
For more information about TEDxEvansStreet, visit www.tedxevensstreet.org. Also, like on Facebook, facebook.com/tedxevansstreet and follow on Twitter, twitter.com/TEDxEvansStreet and Instagram.com/tedxevansstreet.
###